SkiiTour: PRAY FOR SNOW
All the way from Whistler Canada, This duo has rocked Shambhala Music Festival year after year with their WILD day sets that are sure to get you AMP'd.
Come dressed in your best Retro Ski Gear and help us summon the snow gods!!
Fusing two fresh-off-the-mountain electronic music addicts, Tim and Dave together create 12 feet and 350 pounds of turbo-funk-boosted, snowsuit-donning man flesh. Hailing from the world famous ski town of Whistler, this dynamic duo loves shredding fresh powder just as much as they love smashing out hit records in the studio.
Producing & performing together for over 8 years, they are like savage yetis feeding off of each other during their high energy live shows which feature snow machines & loud retro ski gear. Sonically they are firmly rooted in house music but can be expected to sprinkle a couple extra genres into every set.
The boys have released tracks on labels around the world including Fools Gold, Punks, & Fort Knox Recordings. In the spring of 2016, they started up their own record label, Double Black Records.
While constantly developing their sound they have enjoyed chart success on Beatport & have cracked over 2.5 million plays on Soundcloud. Last spring 'Bad Behaviour' was premiered on Diplo & Friends (BBC Radio 1) and subsequently charted on Beatport after being released by Fool's Gold Records. Last summer saw them crack into the Spotify Viral Charts with their track "Keep You Up" which was also featured on several Spotify Canada playlists. They started 2019 with a bang holding onto the #1 song on Beatport Electro House charts with 'Redlight' for 5 straight weeks.
Their hectic touring schedule over the last several years has included hundreds of headlining slots at electronic music festivals from coast to coast in Canada & USA, plus tours of Australia & Europe. Last summer they made their 7th consecutive appearance headlining at the acclaimed Shambhala Music Festival for 2 sets (Fractal Forest + The AMPhitheater) & were booked for 9 slots last summer at Burning Man's best music camps.
★★★★★★★★★★★★★★★★★★★★★★★★★★★★★★★
SkiiTour Shambhala 2018 Video: https://www.youtube.com/watch?v=_EsI0mjE5b8
SkiiTour Mixes
Shambhala 2018: https://soundcloud.com/skiitour/skiitour-2018-shambhala-mix
Fractal Forest 2018: https://soundcloud.com/skiitour/skiitour-fractal-forest-mix-2018
SkiiTour 2016 Chill Mix: https://soundcloud.com/skiitour/skiitour-bluebird-bliss-vol-9
★★★★★★★★★★★★★★★★★★★★★★★★★★★★★★★
Official Site: http://www.SkiiTour.com
Facebook: http://www.facebook.com/SkiiTour
Soundcloud: http://www.soundcloud.com/SkiiTour
Instagram: http://instagram.com/SkiiTour
Spotify: http://bit.ly/SkiiTourSpotify
YouTube: http://www.youtube.com/user/SkiiTour
Ticket: $10 (+taxes and fees)
21+
Location: The Reef Boise
We had a wild summer… Taking a break from all events until the snow stars to FLY!! Stay tuned for LIVE SOUND events coming up AND our MOUNTAIN TOUR round 2 to begin.
About Us
Kaleidisco started in March 2016 as a joint vision to bring something unique to Boise. Since then we have been doing our best to bring the experience to any occasion: from concerts to movies, to after parties and pre-parties, to sporting events and weddings. Kaleidisco is so special to us, and we want you to experience it as well.
Let us share our passion with you,
A Silent Disco is an experience where people listen to audio that's broadcast, over three separate channels, to their personal wireless headphones YOU get to choose what you want to listen to, and without the headset on it is virtually -Silent.
Phone
(208) 850-4828
EMAIL
silentkaleidisco@gmail.com
Location
Boise, ID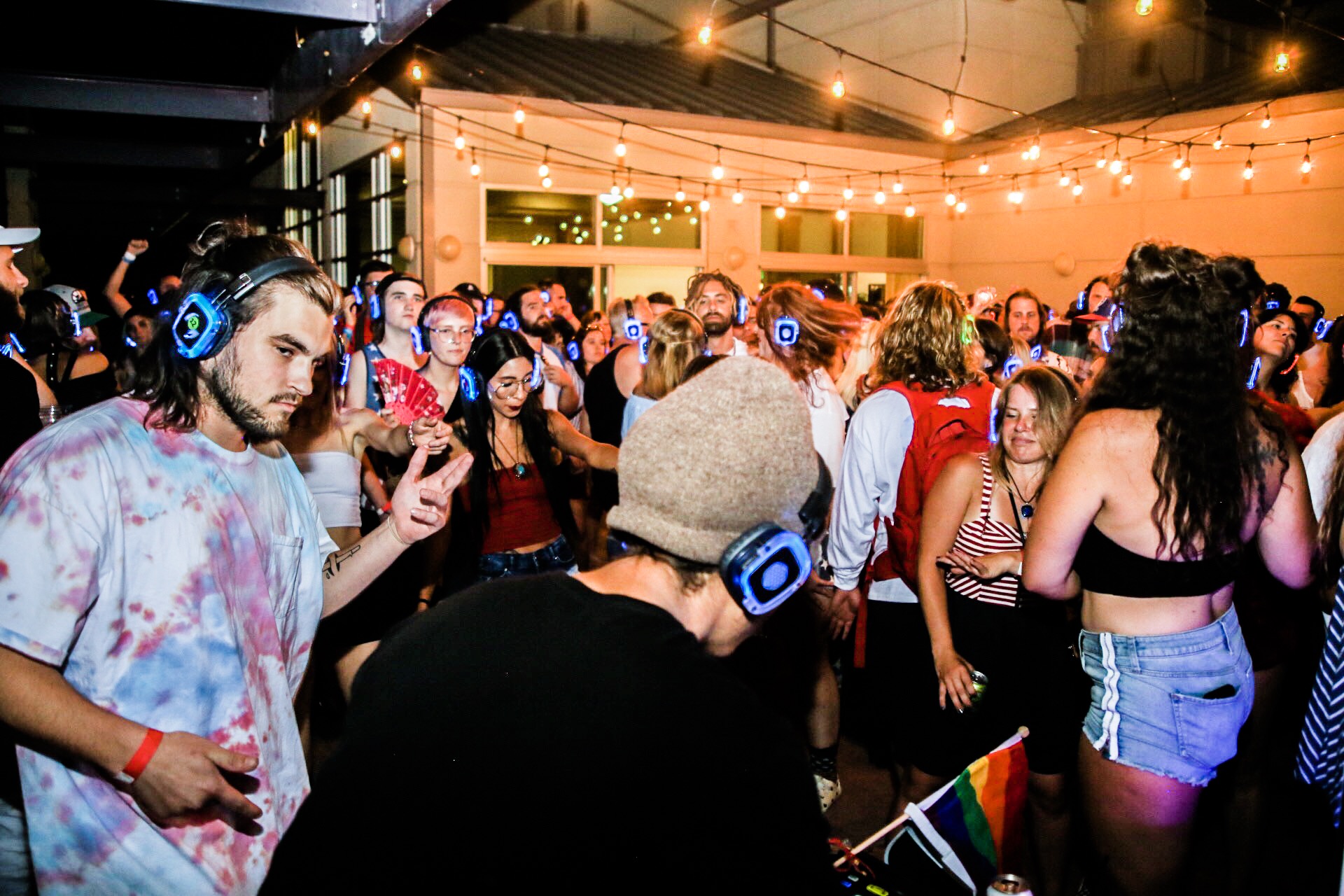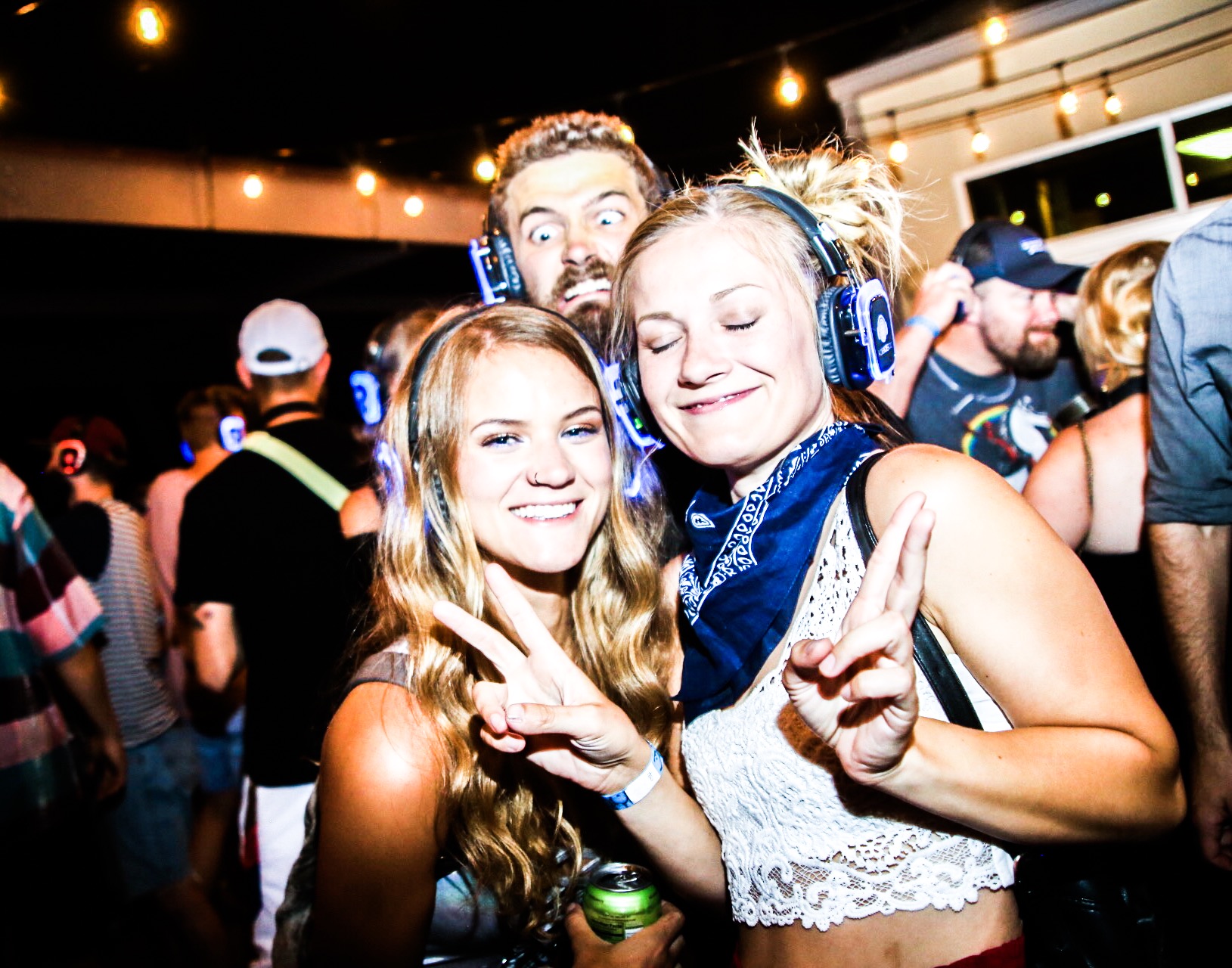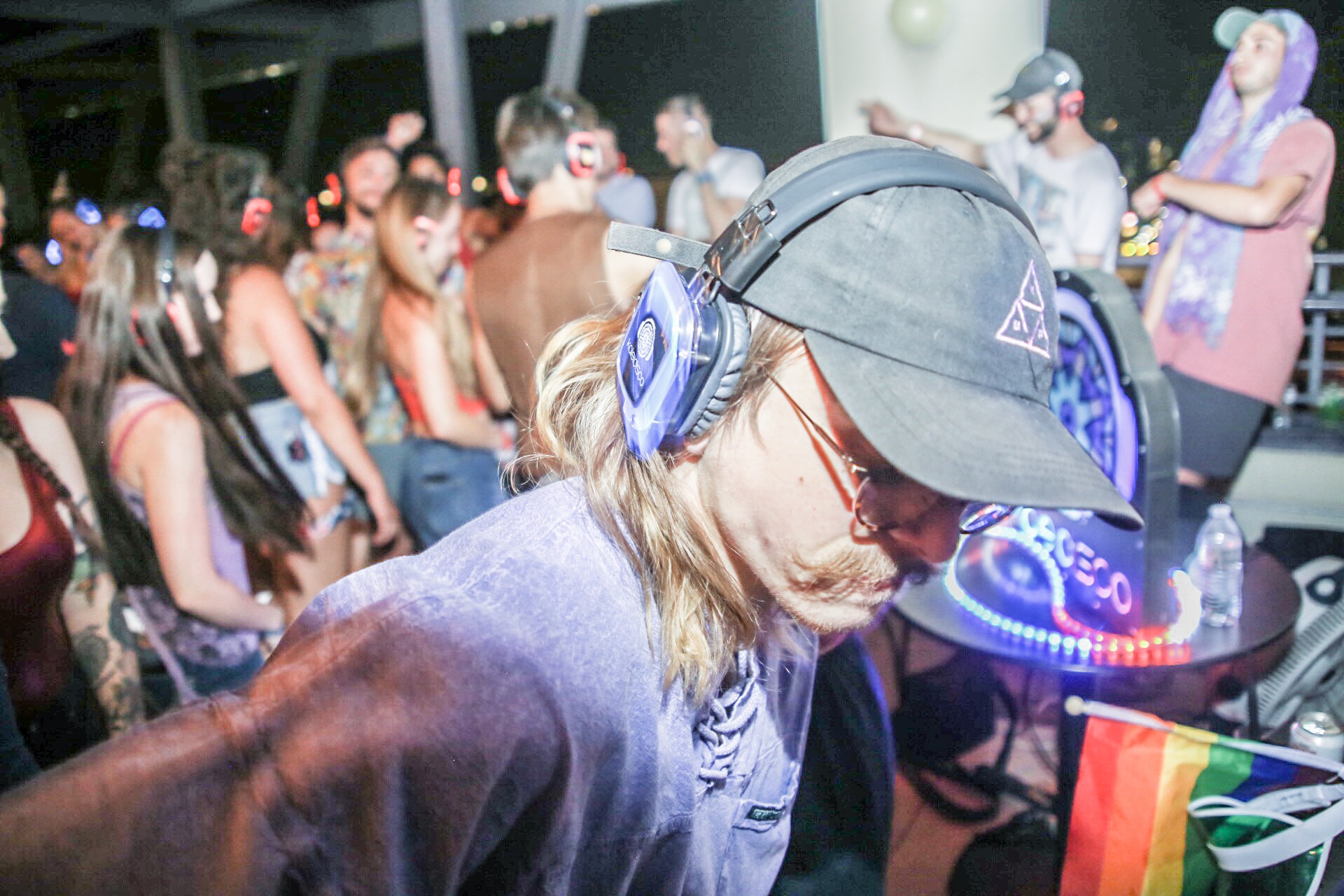 Sorry! No giveaways happening at the moment, check back soon!